For decades now Cromwell has been involved in the manufacturing sector – we delved even deeper into the sector as we acquired our very own manufacturing and recycling facility in 2020. CPR Manufacturing in Alfreton, Derbyshire was purchased as part of Cromwell to expand the company's capabilities within the sector. The site has increased the group's capacity to recover and reprocess scrap polythene, furthering its ambitions to stimulate the circular economy of resources. The site compliments Cromwell's existing Polythene Recovery Service which facilitates the collection of scrap polythene from customers and ensures resources are kept within the UK. The recovered material is recycled on-site and extruded into more film, increasing the recycled content of the factory's output in line with WRAP guidelines.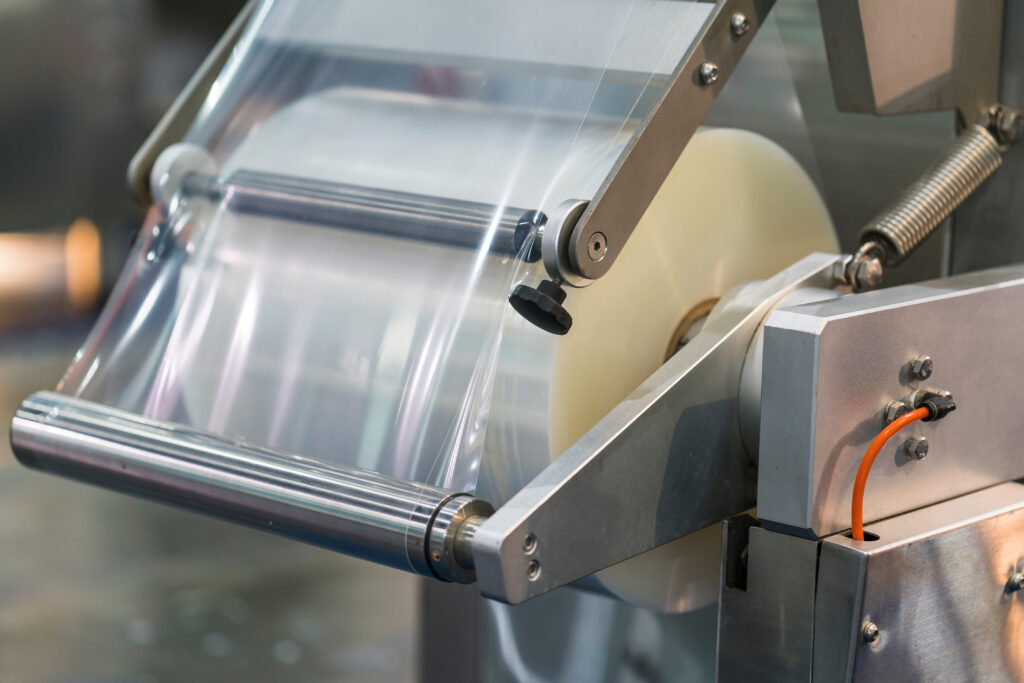 Cromwell's manufacturing team doesn't just produce and deliver polythene; they develop and improve it. Whether it's a brand-new packaging line that requires extensive trials, testing and technical advice or just simply being available to work alongside a customer to test new blends. The quality of our workmanship is extremely high, and our rigorously trained and experienced machine operators use the latest equipment and techniques to ensure consistency in every run.
Having our own manufacturing facility means that we can offer UK-made products, which can also be bespoke to the customer's needs. They can also be made from recycled material, which is helping to keep resources in the circular economy.