Food Waste is a very problematic issue for both households and businesses, with excessive amounts of food waste being disposed of each week. This waste is building up to 6.7 million tonnes of food per year which totals to costs of £10.2 billion annually.
When food waste is not recycled and is sent directly to landfill it will decompose and produce methane, a greenhouse gas with more than 20 times the global warming capacity of carbon dioxide. Decomposing food scraps in landfill are also a potential source of organic leachates that can contaminate surface and groundwater. This startling result, coupled with the ever-mounting food waste levels has prompted the government to announced its commitment to roll out mandatory separate household food waste collections across the country by 2023, as part of the government's landmark Environment Bill.
Across the UK some local authorities already offer food waste collections, in fact, 115 councils out of 363 councils offer separate food waste collections. Although these figures do look encouraging, there is still more than half that do not offer such service, this is nearly 12 million households. This is all set to change from 2023, as the government will enforce kerbside food waste collections for all local authorities. The changes will see food waste collected separately from all households, businesses and organisations. Defra will work closely with local authorities to introduce these changes, creating a framework that will help to identify where extra support is needed.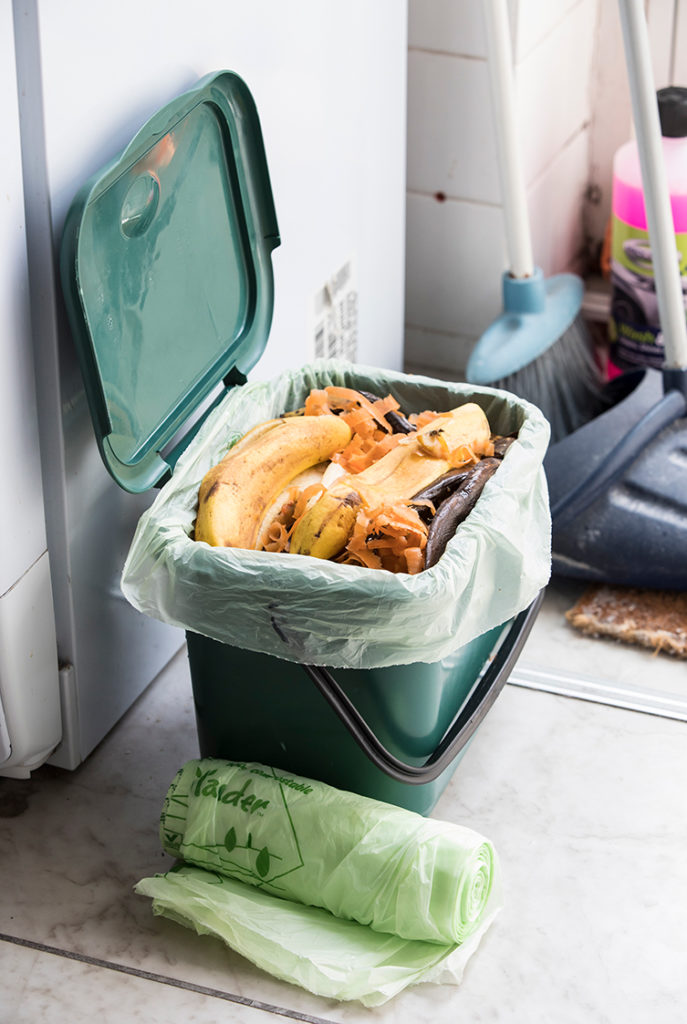 Like many local authorities who already collect food waste, the new councils will introduce Food Caddies to their residents, a new recycling bin which will be collected kerbside, filled with your food waste. Although some local authorities may differ in what is collected, the vast majority will be the same. To prevent mess and better capture the food waste, a compostable bag can be placed into the bin to line it – these bags, unlike plastic and paper alternatives are specifically designed to capture and contain food waste. See our range.
A recent consultation on household and business recycling consistency found that when all local authorities provided kerbside food waste collection, the amount of food waste collected would increase by 1.35m tonnes by 2029 – reducing greenhouse gas emissions by an estimated 1.25 million tonnes per year. Food waste recycling is an important step to meet environmental and circular economy goals, make sure you utilise this new upcoming service to help create a more sustainable planet.
Here are our food waste tips:
Food Waste – Which Bag Is Best? 
Food for Thought: 8 Ways to Reduce Food Waste
FREEZE! The surprising food items that can be frozen.