As we near the end of September, we look forward to the exciting 2022 LARAC Conference and Celebration Awards. As proud LARAC partners, we are always delighted to attend their annual conference, this year however we have enhanced our show appearance by also having a stand in their exhibition zone. The stand will be covered by Darren, Paul, and Josh over the two-day event which runs from the 5th to the 6th of October.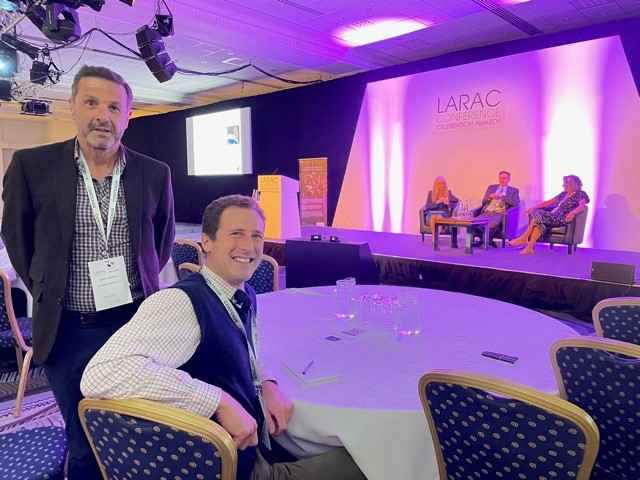 The show has been a 'must visit' for our team for a number of years, and with upcoming waste management legislation being introduced to local authorities, we thought now would be the ideal time to expand our show presence and take an exhibitor spot.
Our expert team will be at our stand, where you can come to pick their brains about hot industry topics, the upcoming legislation like the consistency of collection scheme, and also see the showcase of waste management products. Samples of our products will also be available to take, including our resource-efficient refuse sacks, bin liners, and compostable liners, which are all currently popular stock products for council customers.
We will also be attending the many great seminars hosted at LARAC and will be joining fellow guests at the celebrations dinner. We hope this will give us ample opportunity to network and chat with fellow LARAC partners and its members.
If you are attending the LARAC Conference, make sure you stop by our stand and say hello, maybe grab a sample and have a quick chat with our team. See you next week!