Clinical and Medical waste could pose a variety of hazards and as such special consideration is needed when handling it, to ensure the dangers do not occur. The different types of waste produced also required different end-of-life treatments, and are therefore separately collected in colour-coded bags. Some of these clinical waste sacks require specific accreditations to ensure they are effectively and securely handling the waste, to ensure full safety.
These authorised clinical waste sacks, marked with appropriate UN certificate numbers, are manufactured to match technical specifications and tested to prove performance to a given weight. Specifications, along with the manufacturer name and address (which may be different to the certificate holder) are included with supplier applications, made to the Vehicle Certification Agency (VCA) Dangerous Goods Office (DGO), for Certificates of Packaging Performance.

During the Covid crisis, the NHS relaxed purchasing rules, allowing bags to be sourced from suppliers not already approved by the NHS, this opened the door for the supply of sub-standard products, sometimes marked with invalid UN approval numbers. Abuse and misuse of UN approval numbers include false (made up), expired, or copied numbers. Whilst some of the bags supplied are of good quality, others may be inferior, and may fail to meet the technical specification and performance standard for the approved design weight. When sub-standard quality coincides with misuse or abuse of approval numbers, it is not always possible to trace back to the actual supplier, with no comeback it follows there is no guarantee of performance.
The coding below is the mark which you will see on UN Accredited bags, this proves their authenticity.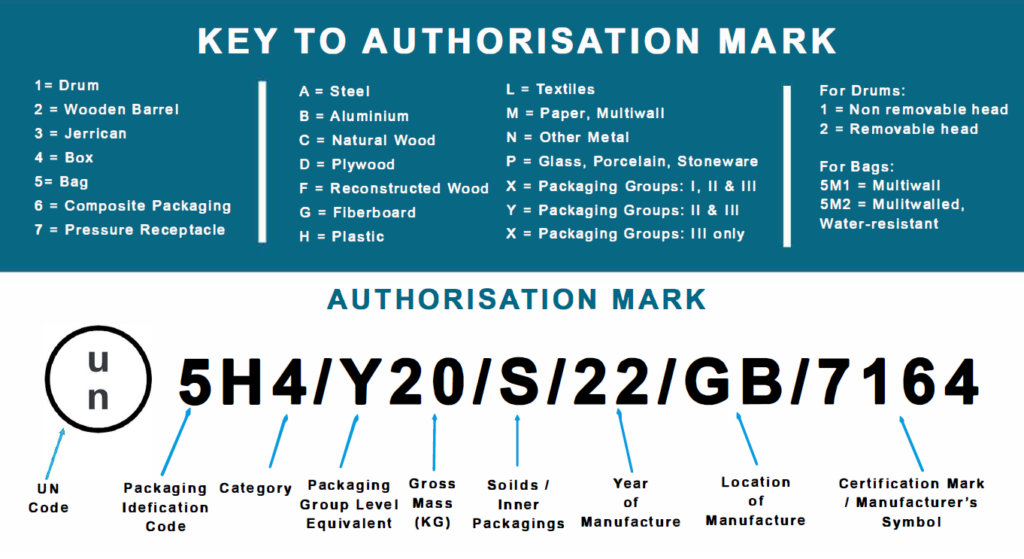 Having the UN Accreditation on your clinical waste sacks will ensure these bags with help ensure excellent standards for the safe collection, transportation, treatment, and disposal of healthcare waste. UN coding will help you assist buyers and users of clinical waste bags, helping them to understand and identify genuine UN certificate approval markings, and providing a list of current certificate of packaging approval numbers for reassurance they are buying or using fully compliant bags.
View our UN Accredited Clinical Sack range.
And an up to date list of all approved bags on the VCA website