The battle with food waste is often a challenging one, but luckily with new initiatives being introduced, it is becoming far easier to become part of the solution, rather than part of the problem. Food waste is often an inevitable issue within the hospitality and retail sector, but when in a home environment it is often far easier to avoid. Controlling the issue is the first step to tackling it, and this can be easily done in a home setting, and this blog will explain how.
How can you help?
The amount of food waste created by your household is solely down to you. WRAP research showed that in 2018 we threw away 6.6 million tonnes of household food / oraganic waste that year in the UK. Different times of the year often bare different levels of food waste, with the festive period often at the top end of the scale.
There are easy ways which this waste can be controlled, which require minimal effort.
Planning – forward planning is a tried and tested way to lower your food wastage, pre-planning meals allow you to create a comprehensive shopping list of only items which you need, this helps to avoid any impulsive and unnecessary purchases which often lead to food waste.
Control checks and correct storage – the way your food is stored has a great effect on its lifespan. Storing food in the freezer extends its best before date dramatically, so identifying the order which food will be consumed when will help you determine their place. Also storing them based on their weight will also help prevent damage to food items. Of course, control methods can also be used when shopping, ensuring you choose the products with the greatest lifespan will help reduce the risks of wastage.
Utilise the food – Food that looks less than appealing is often thrown straight into the bin, even though it still has the potential to make great meals, such as soups, smoothies and stews. Ripe bananas are ideal for banana bread, stale bread is ideal for breadcrumb coatings or binding ingredients, and your soft fruit can be made into sauces, smoothies or icecreams.
Portion control – finally, focus on portion control and only cook what is needed – excessive batch cooking often leads to wastage. Instead of cooking more than you need, always plan ahead to ensure you don't have excessive leftovers (if you do, freeze them – they will make a great quick meal in the future).
How can Local Authorities Help?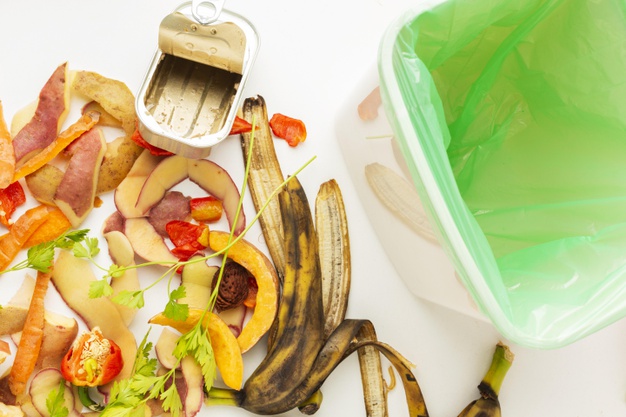 Over the past few years, there has been an impressive increase in the number of Local Authorities who offer kerbside food waste collections – however, to ensure full success and reduction in food waste levels, this should be something that all Local Authorities should offer. Councils should give both businesses and households an outlet where they can dispose of their food waste, whether this be in the form of a food caddy which is collected kerbside, or even a designated food waste bin in a public area. Households and businesses who do not have access to food waste recycling facilities, will 9 times out of 10, place their food waste into the general waste, which gets sent to landfill, instead of being recycled, this puts great strain onto our planet and the environment.
Organic waste recycling should be offered amongst the other forms of kerbside recycling e.g. plastics and paper, this will encourage individuals to recycle their food waste accordingly, as they have clear access to a recycling source.
How can Cromwell help?
A recent study has shown that the success of food waste recycling is far greater when compostable caddy liners are used. Alternative options such as plastic bags produce high contamination rates, and paper or 'no bag' options are highly disliked due to the mess it produces.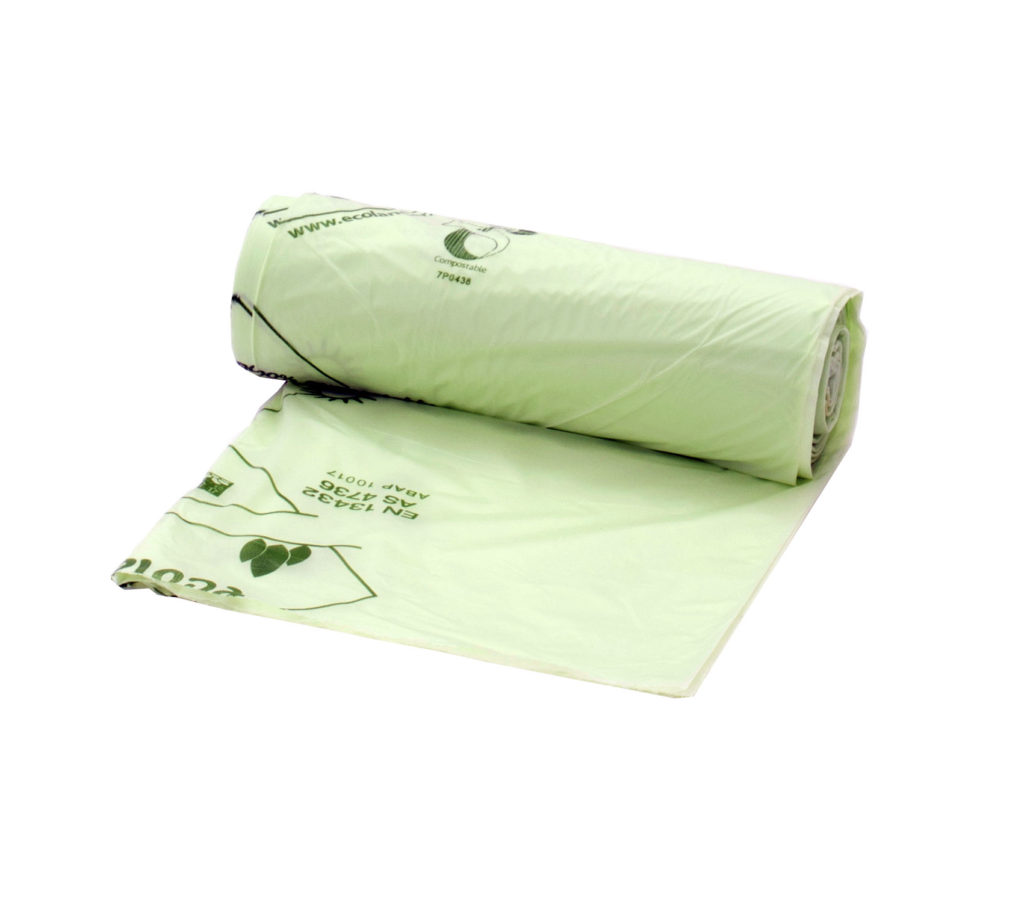 Cromwell supply a range of compostable sacks and caddy liners to fit all standard sizes that support food and organic waste management strategies.
Manufactured from Ecopond® biodegradable plastic, using starch and lactide-based derivatives of plant sources, these products are fully compliant with the European composting standard (EN13432), which requires more than 90% of the plastic mass to convert into biomass, CO2 and water, with no harmful residue.
As organic waste collections become ever more popular, we can help to supply local authorities with a range of compostable liners which they can offer to their residents.
Tackling the food waste issue is a must to help save the planet – make sure you take responsibility for your role within this goal.