Back in January 2020, we expanded our UK manufacturing and recycling base with the acquisition of Moorgreen Flexible Packaging, a long-established recycling and extrusion facility based in Alfreton, Derbyshire.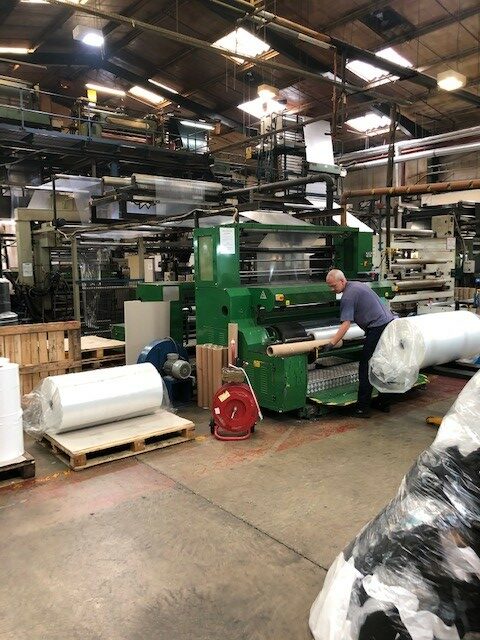 Initially at the beginning of 2020, we rebranded Moorgreen Flexible Packaging under the Cromwell umbrella, renaming the company as Cromwell Plastics Recycling. Since then, this name has been used prominently throughout our marketing, on our website, throughout press / news articles and on social media outlet.
However, during September we made the decision to rename further to the better suited CPR Manufacturing. This decision came after much thought to better incorporate the Manufacturing nature of our business into our company name. We were keen to keep the Cromwell Plastics Recycling name included somehow, so instead we used the abbreviation CPR (a common nickname already for the company) to keep the former name attached.
Other than amending the name of Cromwell Plastics Recycling to the new CPR Manufacturing, the nature of the business and all other aspects will remain the same.
CPR Manufacturing produces LDPE, MDPE, LLDPE and compostable films from 150mm to 1600mm wide, and 20-200 microns thickness for the industrial, commercial, retail, local authority, and healthcare sectors. We can produce films from 100% recycled or virgin polythene, or blends including EuCertPlast certified recycled material. Ongoing investment is continually broadening the range of products which currently includes: LFT, CFS, SWS, DWS, with the option of registered printing, and conversion to bags on a roll and in flat packs.
If you have any queries or would like to know more contact the team on 01773 835731 or you can contact the Cromwell Polythene head office on 01977 686868, both of our friendly teams will be happy to assist.