Plastic and polythene packaging plays many very important and beneficial roles, whether it is protecting against contamination, extending the shelf life of items, or displaying important information. Despite the bad press plastic often (wrongfully) receives, they have a tremendous number of benefits that add great value to associated products.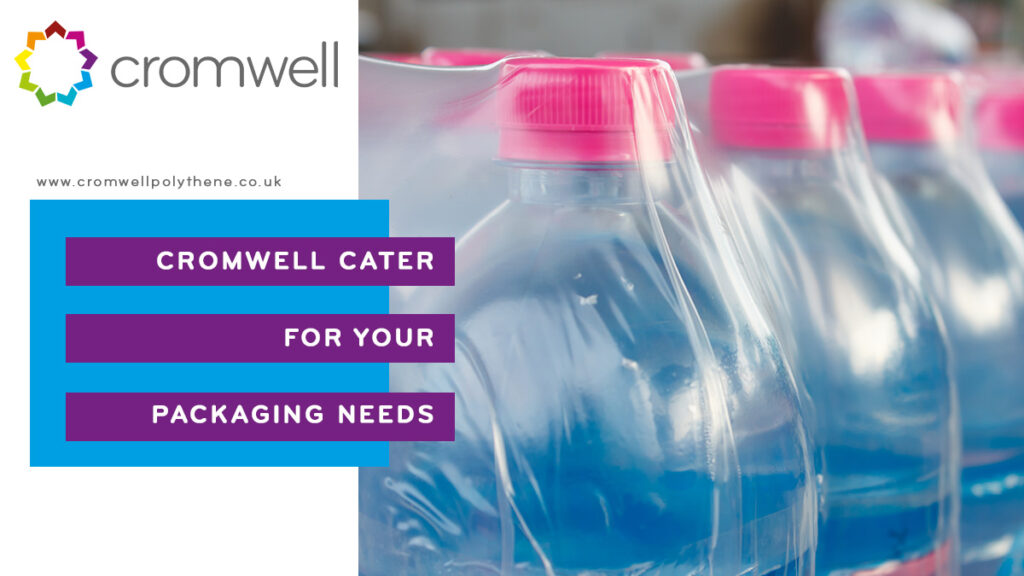 The British Plastic Federation lists the benefits of using plastic packaging, including:
Durability – Due to the long polymer chain in the raw material, plastic packaging is very difficult to break, allowing for a strong, robust material.
Hygiene – many use packaging for hygiene reasons, especially in food contact or clinical environments. It helps keep the product well protected, sealed, and contamination/germ-free.
Light Weight – Plastic packaging items are low in weight but high in strength. Hence products packed in plastics are easy to lift and handle by consumers and by personnel in the distribution chain.
Without plastic packaging, a great deal of products that consumers purchase would not make the journey to the home or store, or survive in good condition long enough to be consumed or used.  
Our Solutions
Cromwell offers many packaging solutions, including UK Made packaging which is manufactured at our Derbyshire-based facility – CPR Manufacturing. Whether the solution you require is a standard size and format, or you desire something bespoke and printed, we can assist!
Cromwell's manufacturing team doesn't just produce and deliver polythene; they develop and improve it. Whether it's a brand-new packaging line that requires extensive trials, testing, and technical advice or just simply being available to work alongside a customer to test new blends.
Fitting your requirements is something our manufacturing team is experts in, we create every blend bespoke to the customer's needs, with different mixes of polythene grades and additives, which are designed to give the performance characteristics needed for a requested purpose. We can supply a range of different solutions including pallet wrap, polythene sheeting, vacuum-sealed bags, protective sheeting, and much more.
Supplying packaging to protect things from mattresses and sofas, to containing animal feeds and saw-dust, we can manufacture the packaging for any requirements. Everything produced is always fantastic quality and great value. For more information on these specialist products, speak to a member of our sales team who will be happy to quote against samples supplied or advise on the most suitable product to meet your specific needs.