Food waste is causing a lot of noise in the industry at present, as new government reforms develop, one of which is mandatory separate food waste collections by local authorities. Whilst there is no set date for its implementation, this kerbside collection is set to become a compulsory collection for councils across England. Many local authorities are now starting to offer their residents kerbside food waste collections, so they are ahead of the game.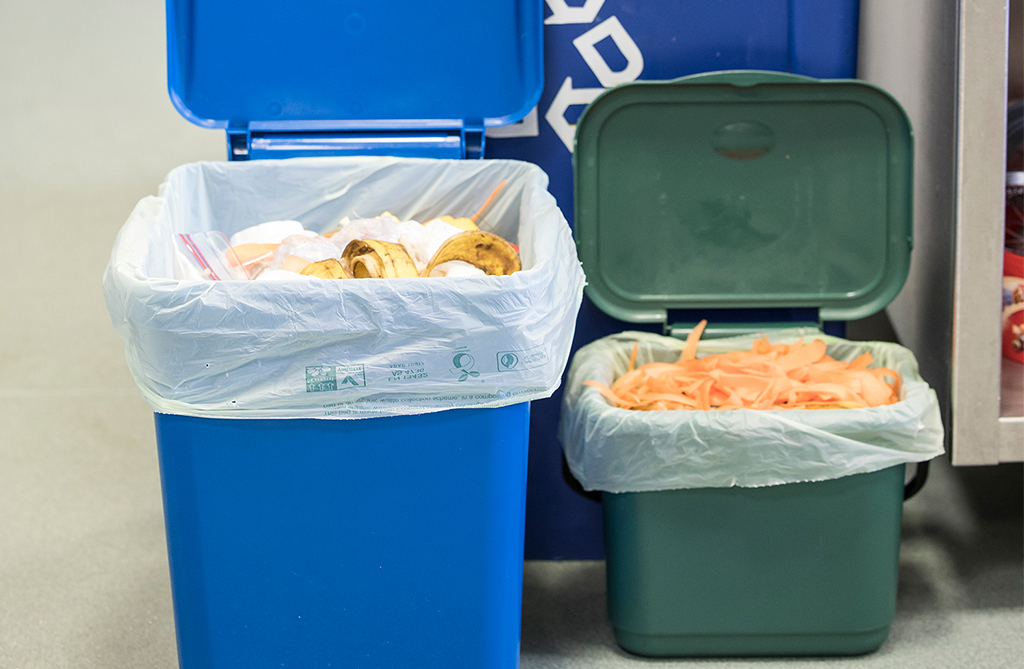 Some councils are already offering such collections in their districts, in fact, a study by LocalGov carried out in March 2022, saw that 115 local authorities already offer separate food waste collections. In 2020 alone, food waste collections across the UK rose by 11%. Although this may seem a good figure on the surface, well over half (218) still do not collect separate food waste.
Typically these types of waste collections are captured in a small food waste bin, often referred to as a food waste caddy or kitchen caddy. Their compact structures allow for it to be stored in the kitchen to collect the food waste as it is created. Alongside offering bins for the waste, some councils also offer free liners to capture waste, and the preferred (and recommended choice) is always a compostable liner.
Why Compostable Liners
Research has identified compostable liners as the preferred and recommended choice for the capture and containment of food waste. The research concludes that compostable liners provide the most effective balance of reasonable costs, minimisation of plastic contaminants in the biodegradable waste stream and maximisation of total food waste collected and processed.
Thinking of trialing them?
Whilst the mandatory separate food waste collection schemes may be a few years away, preparation will be crucial to a successful launch. To help make the process as streamlined as possible, Cromwell can help with the supply of EN13432-compliant compostable liners. These liners range from 5L to 240L in size and are manufactured from Ecopond® biodegradable plastic, using starch and lactide-based derivatives of plant sources, helping them biodegrade alongside the waste captured inside.
As well as our standard liners, in 2022, we also introduced a new 're-order ribbon' compostable liner. These liners include a bright yellow 'ribbon', designed to make the re-order of liners for household collections an easy and efficient process. Residents will leave the ribbon with their waste on collection day, to indicate a new roll of bags is required.
Ask for a free sample of our bags today, and talk to our team to begin discussing your waste collection.
Find out more on food and organic waste disposal in our downloadable brochure.