You don't need to look too far to read a headline about our food waste crisis, and targets and measures to improve recycling rates. Clearly the greatest level of effort should be made to reduce the level of surplus food wasted in the first place. However, when food is thrown-away, we all know that it can be collected and effectively handled and disposed of through composting and anaerobic digestion – yet so much still ends up in landfill where it decomposes and gives off methane, a potent greenhouse gas.
Improving waste collection rates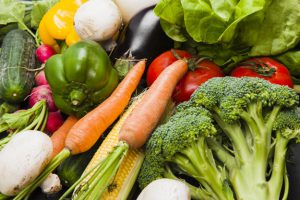 In 2015, research by the Waste and Resources Action Programme (WRAP) showed we throw away 7.1 million tonnes of household food waste. WRAP's guide for local authorities on the collection of food waste states: "Though we leave it for local authorities to determine their collection systems, evidence shows that the most successful household food waste collections are those where food waste is collected separately and weekly and the collection of residual waste is restricted."
Separate food collections are becoming increasingly prevalent, with a growing number of local authorities collecting these materials for recycling via composting facilities or anaerobic digestion (AD). This helps divert waste from landfill, reduces harmful greenhouse gases and provides valuable compost and biofertiliser for the land, or renewable energy.
In fact, Defra has set out its aim for every household in England and many businesses to have a weekly separate food waste collection in place from 2023. This measure – which is subject to consultation – is laid out in chapter five of the department's Resources and Waste Strategy for England. The strategy also outlines Defra's aim of working towards eliminating food waste to landfill by 2030.
Ease of collection
WRAP states that "providing practical ways for householders to manage food waste in the kitchen as well as for storing food waste outside the house is important in encouraging householders to engage with a food waste collection service."
Compostable bags play a key role in the effectiveness of local authority collection of these materials, helping to remove potential barriers to participation in these recycling schemes. Benefits of the bags include ease of distribution and collection, and hygienic storage for households and businesses, whilst keeping odours to a minimum. The bags, used as liners, help keep the process of emptying caddies or bins as straightforward as possible, without the need to wash the food caddy or wheeled bin.
Cromwell Polythene offers a range of compostable bags to support local authority recycling strategies. These bags are made from Ecopond® biodegradable resin – for which Cromwell Polythene is the sole distributor among local authorities and the recycling and waste management sector in England and Wales.
Available in a wide range of sizes, the biodegradable bags for the collection of food waste are manufactured from starch and lactide acid-based derivatives of plant sources. They meet the stringent criteria of the European composting standard, EN13432, which requires more than 90% of the plastic mass to be converted into biomass, CO2 and water, without harmful residue. Ecopond® compostable bags fully decompose within six weeks in a compost environment.
A 'more bags please' re-order tag can be incorporated in each roll of liners to enable re-ordering. To request more liners, the householder attaches the re-order tag to the bin handle.
Cromwell Polythene also offers a comprehensive selection of fit for purpose AD-friendly bags. The liners can be conveniently removed with debagging equipment at the front end of AD plants. They are lightweight and fit a range of standard kitchen caddies and kerbside bins and come in a choice of straight top or vest style tie handle.
A joined up approach
Important campaigns like Love Food Hate Waste are helping to educate consumers to ensure food does not end up in the bin in the first instance. Work is also being undertaken with retailers through voluntary agreements such as the Courtauld Commitment 2025 to reduce capita UK food waste by a further 20%, by 2025. This can be done through changes in production, manufacturing and clearer labelling to help the consumer, for instance.
Going forward, Defra has announced plans to consult on annual reporting of food surplus and waste by food businesses and on seeking legal powers for food waste targets and surplus food redistribution obligations.
By working collaboratively to take action on food waste, there will be an even greater drive to keep food out of landfill and build a resource efficient economy.