Polythene Recovery Service –
Polythene Recycling
Our free, used polythene recovery service is one way that we help our customers to be more resource-efficient. It keeps valuable resources within the circular economy by returning clean polythene packaging to the production cycle. Used polythene is collected from our customers on a back-load basis, for recycling within the UK, at no additional cost to them. This saves virgin materials in line with the principles of the circular economy and reduces landfill. Benefits for customers include reduction of waste disposal costs and regular reporting of packaging returns for recycling.
COVID-19 has highlighted the importance of contamination protection. Now therefore, is a good time to highlight and remind the purpose of lightweight polythene packaging such as pallet wrap, hoods, and mailer bags.
These are widely used to keep items clean & dry, and undamaged. All while increasing shelf-life. Thus, limiting contamination and also reducing waste.
Polythene is not widely collected for recycling in the UK despite being fully recyclable. Which is where our Polythene Recovery Service attempts to step in. We collect clean material from our customers and reprocess it in-house into recycled, recyclable polythene products. Contributing to our goal of a circular supply chain and economy."
How it works:
Step 1: Used CLEAN polythene is collected
Step 2: we bail it and transport it to our UK manufacturing facility – CPR Manufacturing.
4
Step 3: We recycle in the UK, this material is reprocessed.

Step 4: And made into new products!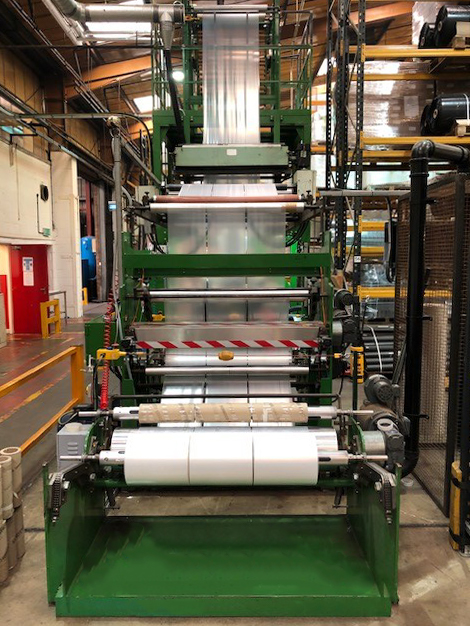 Step 5: It is then re-distributed to customers