The battle with food waste in the UK continues to grow, as does the levels of such waste. WRAP 2018 report shows that households throw away 6.6 million tonnes of food waste a year in the UK. It is estimated that a family household will often dispose of £700 worth of food annually. Since this study 2 years ago, many companies and local authorities have taken steps to try and reduce this statistic, mainly via the means of the introduction of food waste bins.
Based on a recent survey carried out by ourselves, 46 out of 60 local authorities now offered food waste collection within their kerbside recycling. Whether this waste was collected in an individual food caddy or waste receptacle or within the garden waste bins, this result showed that more than 75% of councils now do some type of food waste collections. This increase is certain to help increase the food waste recycling levels – which is a waste type often forgotten when we think of recycling.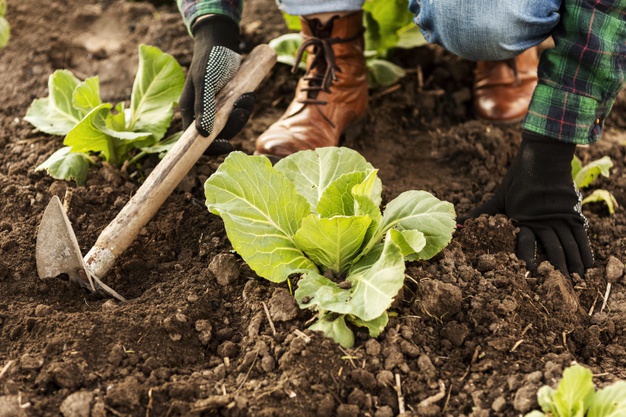 But it is true! You can recycle your old, expired or unwanted food. Many people are unaware of this or, their local authorities do not provide a food waste collection, so they dispose of it in the general waste bin. This is then taken to landfill where it sits to rot, releasing methane, a damaging greenhouse gas. Using food caddies is a great way that you can prevent this damage, by the means of food waste recycling. When using a caddy, the food that is placed in this bin breaks down and decays naturally and eventually matures overtime into compost. From here you can use this within your soil to grow your own fruit and vegetables, and thus the recycling process is complete.
Recycle Now explains that one way this can be done is by Anaerobic Digestion which uses microorganisms to break down food waste, animal manure, slurries and energy crops in the absence of oxygen, inside an enclosed system. As it breaks down it gives off methane, which is collected and converted into biogas and used to generate electricity, heat or transport fuels. It also creates a nutrient-rich digestate that can be used as a fertiliser for agriculture and inland regeneration.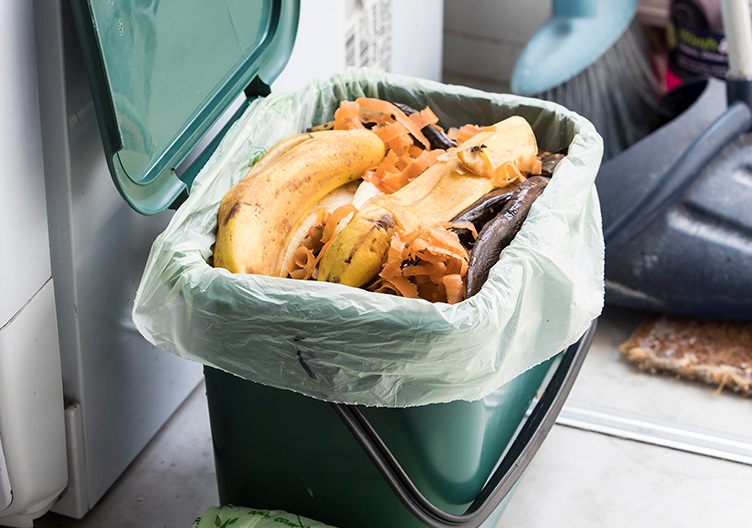 In these food caddies, users will require a compostable liner. The reason it has to be compostable rather than a standard bin liner, is so that the bag itself can also decompose along with the food waste.
We supply a range of compostable sacks and caddy liners to fit all standard sizes that support food and organic waste management strategies.
Manufactured from Ecopond® biodegradable plastic, using starch and lactide-based derivatives of plant sources, these products are fully compliant with the European composting standard (EN13432), which requires more than 90% of the plastic mass to convert into biomass, CO2 and water, with no harmful residue.
As food waste collections become ever more popular, we recognise the need to provide councils and waste management companies with alternatives to compostable bags, which can be conveniently removed with debagging equipment at the front end of AD plants.
Resources: 
Food for Thought – 8 Ways to Reduce Food Waste
The Benefits of Plastics – Helping To Prevent Food Waste