From humble beginnings back in 1983, our 40 years in business have enabled us to see and experience the waste and recycling sector evolve through new developments, industry reforms and recycling as a whole becoming more accessible. Cromwell actively keeps up with these changes and is continually reviewing and improving product offerings and services to our customers. Never one to be left behind, this has meant continual improvements to our waste and recycling sack and liner range – this included becoming one of the founding members of the CHSA Refuse Sack accreditation in 2009 to help provide performance guarantees to our customers.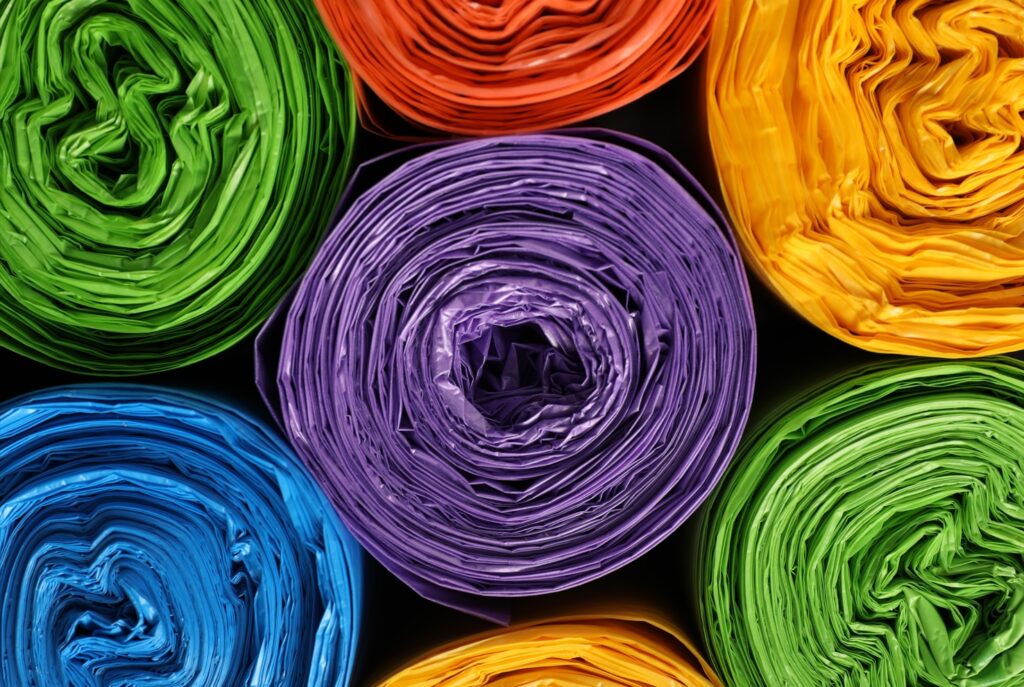 As well as advances in the industry, our customer's needs have also changed over the years. Customer buying habits often alter, alongside their demand for different products. Cromwell has seen customers migrate from bags supplied in folds to now choosing ones supplied on rolls. The specification of the bags is the exact same in each instance, so why are bags on a roll becoming so popular? There are many benefits of purchasing bags on a roll, including:
Easy distribution and portion control – customers note it is easier to get the exact quantity you want by using a rolled waste sack.
Neater appearance and easier to dispense than in folds – rolls will dispense a single bag at a time.
Quicker to open and use, great for speedy, yet effective waste disposal!
Easier & more efficient storage & distribution – rolls are more compact than folds facilitating more product/pallets. Also, they are easier to store for your customers or residents.
Band rolls contain important product information. This could be great for bags going to retail, as they display all the specifications, benefits and warning information.
We supply many of our waste capture and containment products on a roll, including refuse sacks, compactor sacks, bin liners, clinical waste sacks and compostable liners. These come in a variety of colours, specifications, literage, sizes and many of which are also CHSA accredited. We can also create bespoke, printed waste sacks on rolls too. Why not make the switch and see the benefits for yourself, give rolled waste liners a trial with Cromwell – get in touch today to discuss your rolled waste sack requirements!