Over the past few years, plans have begun to materialise to help tackle issues with waste and recycling. The government, alongside organisations such as DEFRA, is introducing new legislation to help reduce the excess waste produced in the UK and put such waste back into the circular economy via the means of reuse and recycling. Alongside schemes like Extended Producer Responsibility and Deposit Return Schemes, there will also be changes to household waste collections in the coming years.
After many months of consultations, plans are set to introduce a consistent collection scheme UK-wide, this will mean that kerbside waste collections will be the same for all local authorities. At present, local authorities each have their own methods of waste collection, and less than half offer food waste. These new reforms will see waste collections becoming uniform across the UK, which will include mandatory separate food waste collection and treatment.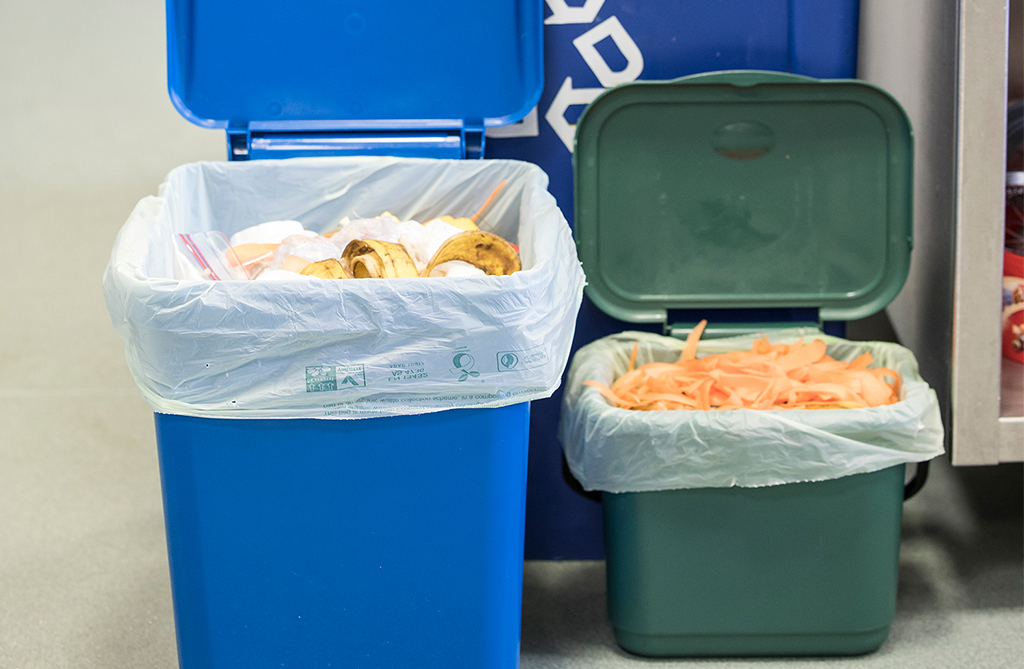 The Rise of the Compostable Liner
Cromwell, amongst other industry experts, would recommend a caddy lined with a compostable bag to capture and secure food waste.
Studies have indicated compostable liners as the best product to capture food waste. Overall evidence has found compostable liners have an effective balance of reasonable costs, minimisation of plastic contaminants in food waste, and high participation rates.
Stock Up Ready!
With these collection reforms imminent, there is no time like the present to start thinking about the supply of compostable liners. Providing residents with an active supply of compostable bags for their bins has proven to increase participation rates dramatically, this will help impact the success of food waste collections and increase recycling rates.
Cromwell has a bustling supply of compostable liners and bags for caddies and food waste bins, that are fully compliant with the European composting standard (EN13432). Manufactured from Ecopond® biodegradable plastic, using starch and lactide-based derivatives of plant sources, our sizes range from 5L to 240L applications, fitting the smallest and larger waste receptacles. You can even make your consistent supply to residents even easier with our innovative 're-order ribbon compostable liner', allowing for efficient, stress-free re-stock for households.
Act Now
Despite the loose deadline for implementation of mandatory food waste collections, many local authorities are acting now and introducing this as a standard collection service. Now is the ideal time to talk to the Cromwell team about compostable liners and organise a supply. Chat with our team today, and allow us to provide you with the perfect product to assist with your waste management needs.