Take a moment to cast your mind back, the year is 1983, Super Mario Bro's was created by Nintendo, and 'Return of the Jedi' was released and became the highest grossing film of the year. Yet 1983 became a momentous occasion to us for a very different reason – this was the year Cromwell Polythene began trading. After 4 decades in business, we have certainly come a long way from our homely routes in the 80's.
It all started in October of 1983 from an industrial farming unit in Tockwith on the outskirts of York, with 20 year old James Lee looking for a new challenge. This led to him starting up his own business named Cromwell Polythene and Paper Products, a name derived from our former address, Cromwell Farm (later Cromwell Court). As the business flourished, we soon outgrew the original set up of collecting scrap polythene, so in 1994 we moved to our first warehouse facility and offices. Still in Tockwith, the new 7,000 sq ft facility was based on a nearby airfield converted from a WWII airbase photo lab. 8 years later we continued to grow and moved once again to a building over twice the size, Sherburn in Elmet, still in the heart of Yorkshire, a small town we still reside in today.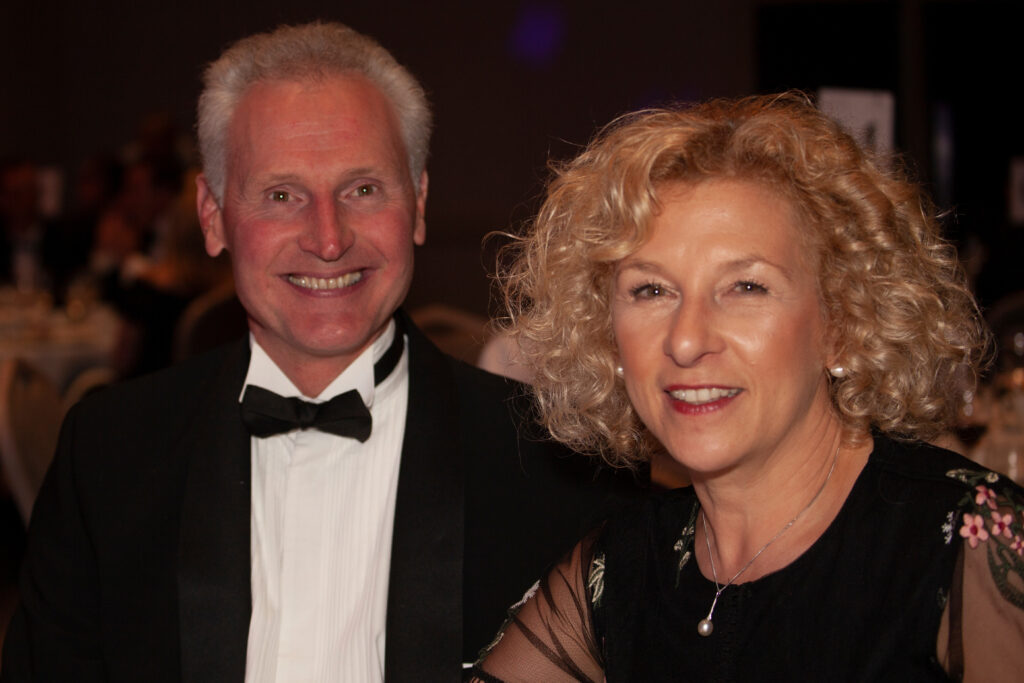 As the buildings grew, so did the Cromwell family with more staff joining year on year, including James' 3 sons, Angus, Alexander and Henry, who instill the same passions for waste, recycling and the environment as their parents. The increase in capacity and staff, enabled us to implement a plastic recycling division, which became the fore-runner of our Polythene Recovery Service. We also introduced our innovative Compostable range, acting as the exclusive UK distributor of Ecopond compostable material, supporting the growth of separate food waste collections nationwide. The compostable side of the business continues to grow now, and further innovations have been made to accommodate an ever-evolving market. In 2009, we became one of the founding members of the CHSA's Refuse Sack Accreditation Scheme.
In late 2019, now with nearly 40 permanent staff we had outgrown our premises once again, becoming the first occupants of the new Sherburn2 Enterprise Park, with a brand-new purpose-built headquarters and distribution facility. Glentrool Avenue is our 4th and current home to date. Even the hurdles of the 2020 lockdowns from the COVID-19 pandemic couldn't hold us back and in January 2020 Cromwell expanded its UK manufacturing and recycling base with the acquisition of a long-established recycling and extrusion facility based in Alfreton, Derbyshire. This acquisition expanded our capabilities to manufacture and recycle our very own polythene products, within the UK.
Now in 2023, we sit with 2 tremendous businesses, over 80 members of staff, and a competitive range of resource-efficient products. For 40 years, James Lee has flown the Cromwell flag, building it to become the great business it is today. In May 2023, James became Chairman, handing the reigns of Managing Director to his son, Henry Lee. Henry, alongside his brothers Angus (Operations Director) and Alexander (Commercial Director), continue to build the business, support and supply our customers and widen the net further to explore new possibilities within the waste and packaging industry.
The business is built on its long-term objective of being cleaner, greener, and more resourceful. An objective which is grand, but made achievable thanks to our colleagues, customers, and suppliers. We look forward to supporting all of you over the next 40 years!