A new year, a new game plan! We are almost halfway through the first month of 2023, and we have another 11 months ahead of us. Like every year, we all want 2023 to be a successful one, and whilst some unforeseen circumstances may occur, overall we can reach our goal of success with good planning. Being well-prepared will help with accomplishing the goals, whilst also making the day-to-day running of the business far easier, and one thing to always consider is your waste management strategies. It's time to stock up on bags, sacks and liners for the year ahead.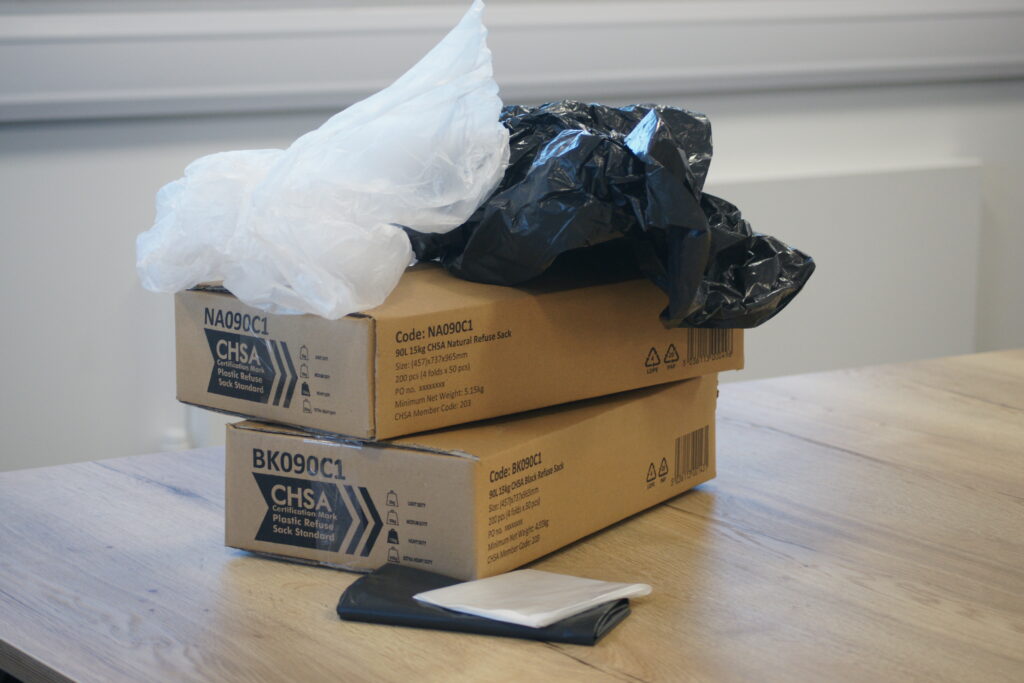 Why is it important?
Waste is inevitable and unavoidable in business, and different times of the year can affect waste levels and spikes in many industries are a regular occurrence. Whilst waste is unavoidable, controlling it can be made easy with good waste management strategies and plans. Now more than ever there is a huge focus on recycling and the correct disposal of goods, with upcoming legislation such as the Deposit Return Scheme looming, we should be making a greater effort to provide the best end-of-life solution to our waste.
'That's Rubbish'
Controlling your waste starts with understanding it. It is important to know the difference between recyclable waste and rubbish which cannot be recycled. This will determine the method of disposal required and which bin to choose to discard it. After this, the waste can be sent to its appropriate end-of-life treatment, whether this is recycling, alternative treatment, energy from waste, or landfill. Yet, there is one additional step you can take to ensure full waste management success and that is safe and secure capture, this comes in the form of bags!
It's in the bag!
The use of a refuse sack, bin liner, compactor sack etc. allows for safe, secure capture and containment of waste. It helps avoid odour, spillages, loose waste, and mess. We use bin liners and waste sacks almost every day in our lives, whether at work or at home, which is why having a good supply of bags is a necessity, especially in business. This is where the importance of advanced planning comes into force and having a good level of stock will help prepare for your waste requirements and any influxes that may happen!
Stock up!
Now is the time to stock up on bags, sacks and liners for the year ahead. Think about the waste your business produces, in terms of both types of waste and the amount of it, from this you can choose the appropriate bags and the quantity you need in order to manage this effortlessly. You can then plan and schedule any stock replenishments, based on the frequency you need, and of course, having a bit of surplus stock for any unexpected spikes. Cromwell's extensive range of waste and recycling sacks can help you be fully prepared to capture and control your business rubbish during 2023, and beyond!
Whilst a few things cannot be planned in advance, luckily with the help of Cromwell the handling of your waste management can be. Talk to our friendly team and discuss your option based on your requirements, waste types, and levels. 2023 will not be rubbish, we have the key to success and it's in the bags!