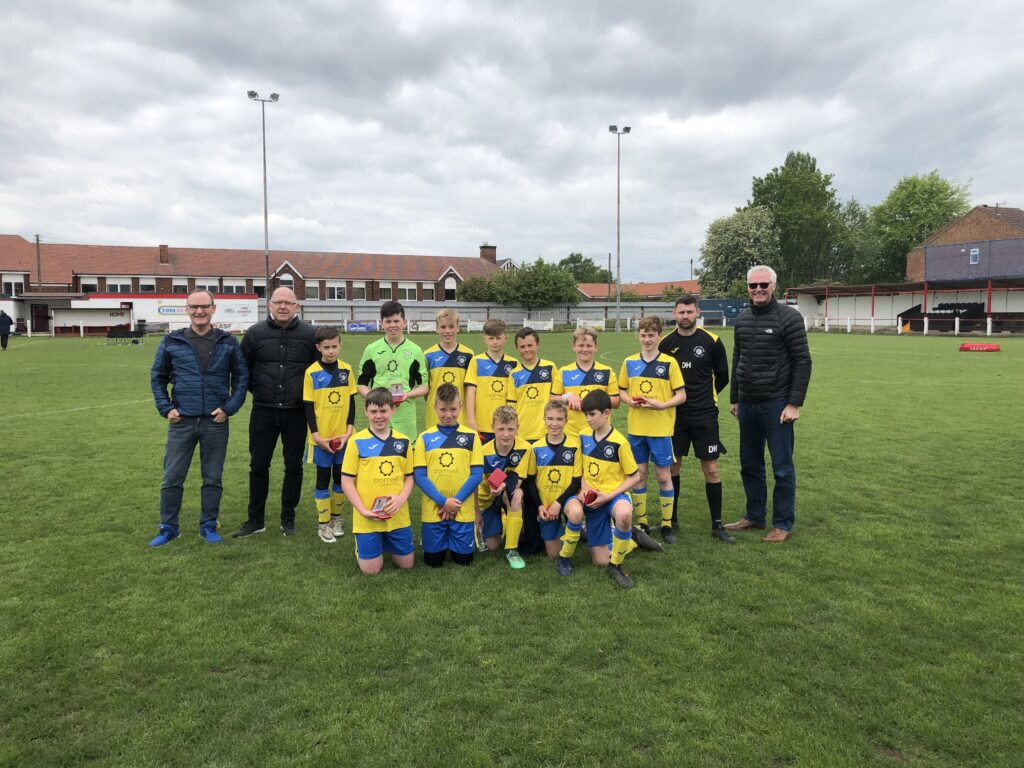 As a company nestled in the growing and active community, being a part of this is of great interest to us as a business. We are always keen to help out the local community which we are not only located within but in which many of our employees live. Sherburn in Elmet has many charities, community groups, clubs, and events which we have been happy to support in the past, present & in the future – assisting the local area in many different forms including donations, sponsorship, and more.
With this passion in mind, we are delighted to announce we have renewed our sponsorship of the Sherburn White Rose Football team, supporting the under 14's squad. We have sponsored this team for several years now, and this sponsorship pays for the team's kit – customised with the Cromwell logo. We initially saw the young teams' appeal for a sponsor a few years ago, keen to help the footballers out, we offered our funding to the young boys.
Since then we have continued to support them year on year, following the same team as they have transformed from young boys to teenagers. This year the sponsorship has been slightly different. The growth of the team, has meant there is almost double the number of players now in the squad – with our sponsorship money primarily spent on the kit, this would mean that double the number of kits are needed, thus double sponsorship money is required to fulfill this. Our heart is with the team, and the growth of it has only strengthed our desire to support them! It was great to see the growth in the team, and of course, sponsoring the new increased-sized squad was still a no-brainer.
This year we also want to be more involved in the team, attending matches, keeping blog readers up to date with the team's progress but also getting involved in post-match activities with them. This includes supplying them with the equipment to carry out litter picks, to help keep their pitches tidy, we have also offered our assistance in litter picking – happy to join their clean-ups. We are also keen to explore the possibility of holding or joining in on an activity day, where we can try to raise awareness of recycling and good waste management through the means of games and activities.
The new season is set to start later this year, and we wish all the team the best of luck – we are looking forward to seeing them in action.