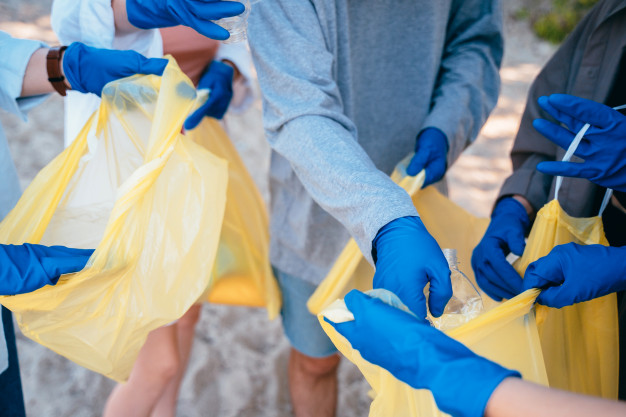 Over the past few weeks, we have seen a rise in the demand for litter picking bags from both local authorities and businesses. As lockdown measures begin to ease, and the weather picks up, it seems that more and more of us are heading out to try and clean our local areas through the means of litter picking.
Many local authorities and even some local community groups have started to encourage the act of litter picking by offering to lend equipment and bags to volunteers who wish to carry out a litter pick. With these types of clean up initiatives being encouraged, we have received a number of enquiries asking if supply suitable litter picking bags – and the answer is yes, we do!
Our extensive range of waste and recycling bags means we have an application to fit all requirements. With an array of sizes, capacities and colours to choose from, you can then choose whether you would like these to be branded with print, or left blank.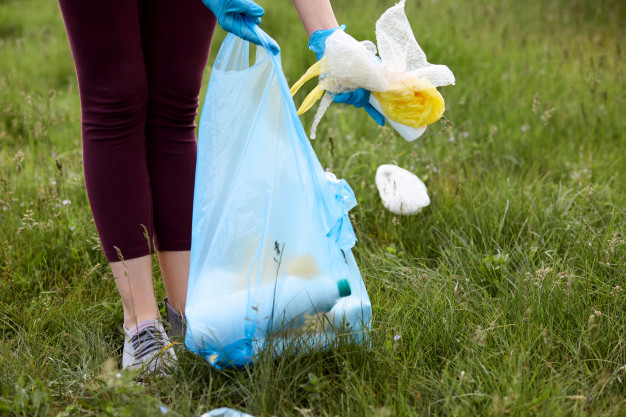 We have noticed that printed coloured sacks seem to be the preferred option by councils. Many local authorities have opted for a printed sack, which indicates that the bag is being used for litter picking purposes, often printed with the council logo on it as well. Coloured sacks have also been chosen over black refuse sacks, this was due to the black sacks giving the impression of 'fly-tipping' when left near bins.
Whichever bag your council decides is best, Cromwell will have an ideal solution to help capture and contain all the waste. Contact our team to discuss your requirements.