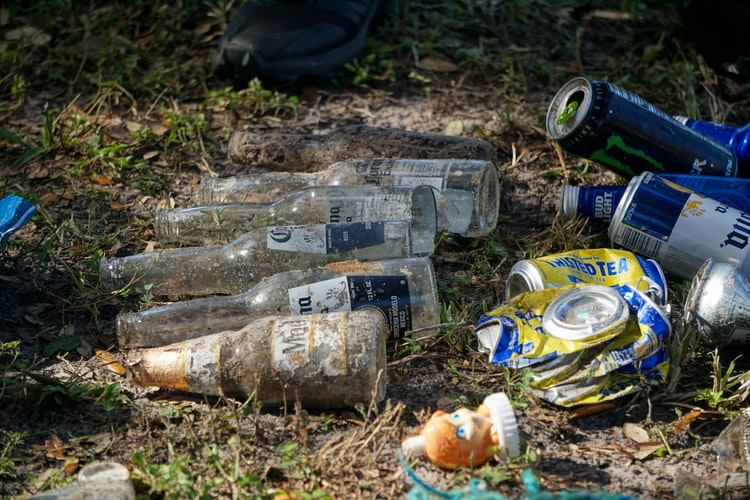 Waste, litter, and plastics are 3 of the most talked-about topics when speaking on the subject of the environment, regularly sparking debates, and these 3 topics being endlessly ridiculed. The issue we find that the fault is being displayed in the wrong place, contrary to what the media and other debaters may say, the issue is not with the waste, plastic, or litter – the fault lies with how this has been handled or in this case miss-handled.
We are often very quick to blame the material or the manufacturer when we see litter or waste, letting the guilty party off the hook, who is the person who didn't manage this waste correctly. It often seems to escape people's minds that this waste that is littered across in the environment has not gotten there on its own, it has been the subject to poor waste management, either intentionally or accidentally. Blaming the innocent material, brand or manufacturing is the wrong move, instead, we should be putting this energy into educating ourselves and taking responsibility for our waste.
It is important we are educated on waste management, knowing what items can be recycled, which bin they go in, best practices, and how to recycle effectively. Each Local Authority offers differing waste collections, whether it be differences in what they collect, how they collect it, or the frequency, it is important to know what your council offer to successfully recycle in the most effective way. Contamination is one of the biggest pitfalls in recycling, so educating yourself on what waste products go in which bin will help prevent this damaging mistake. 
Education doesn't stop at understanding your council's processes, it's important to understand the waste/materials themselves too and when and how they should be recycled. The producer and manufacturers of the products will display clear guides on their packaging on how to recycle it, often in the form of a label or instructions, if the packaging contains varying material types, it will have instructions on how to handle each type – a quick simple read will help you decide what to do with this waste. If there aren't any clear instructions or you can't find the information on the packaging, often a quick internet search will help you find the answers – if this still doesn't give you the response you were looking for and you are unsure what to do with the waste, always place it into the general waste, as cross-contamination has a far more damaging impact.
The main rule is to ALWAYS put your waste into a bin regardless, the correct bin is always the better option and littering is always a no-go, take your rubbish home! Take your waste management seriously and together we can live in a cleaner and greener way.