As we near the mid-point of the year, 2023 is already set to be a momentous one for Cromwell Polythene. Alongside product innovations and supporting Insulate Ukraine, we are also celebrating the milestone achievement of 40 years in business. James Lee, founded Cromwell Polythene back in 1983 at just 20 years old, since then James has grown the business to the now £30 million turnover company with 80 employees, across 2 sites. Now after 4 decades, James will be taking the role of Chairman and handing the reins over to his youngest son, Henry.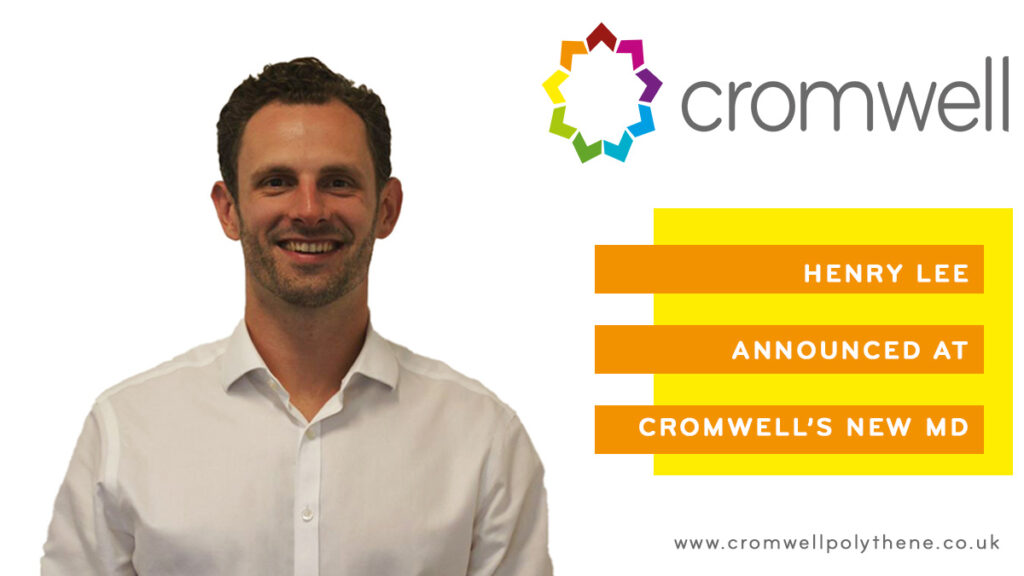 Introducing Cromwell's New Managing Director
As of May 1st, 2023, Henry Lee is now the Managing Director of Cromwell. Having a wealth of experience working alongside his father throughout his adolescence, Henry officially joined the company in 2015. Throughout his time at Cromwell, he has worked his way from being an account manager to his most recent role as Sales Director. After close discussions with directors and shareholders, the decision for Henry to take on the role of Managing Director was a unanimous one.
In an interview with Skip Hire and Waste Magazine discussing our 4 decades in business, James was quoted "It was a unanimous decision by the family. My eldest son, Angus, is the Operations Director, and my middle son, Alexander, is Commercial Director. "As a family, we tend to all get around the table and discuss things. We're close, we've always debated and, after a bit of discussion, we come to the conclusion that my wife was right all along." Leaving Henry the best man for the job!
James Takes on Chairman Role
James's new focus will be on external factors affecting our business and the markets we serve, strengthening the business and keeping informed on challenges facing our customers and helping to find solutions that work for them.
All the team at Cromwell want to congratulate Henry on his new, well-deserved position, and look forward to seeing what the future holds (hopefully another successful 40 years).