Our September is always packed with attending exhibitions like the RECOUP conference and holding our own internal events. The GB Beach Clean and the Macmillan Coffee Morning are both nationwide events that Cromwell partake in every year.
GB Beach Clean
For the 6th consecutive year, Cromwell has taken part in the Marine Conservation Society's annual GB Beach Clean, where we are joined by thousands of others who have set themselves a challenge to tackle beach litter on one area of the UK Coastline. For us that area is the Primrose Valley beach in Filey North Yorkshire – a popular tourist area close to a Haven Holiday site, and the coastal town of Filey. During our first litter pick here in 2017 we noticed a large amount of discarded waste across the beach, including cigarettes, bottles, cans and old beach toys. The historic high level of litter found has prompted us to return year on year, but we are beginning to notice a pleasant drop in waste levels found on each return – and this year in 2023 was our lowest to date.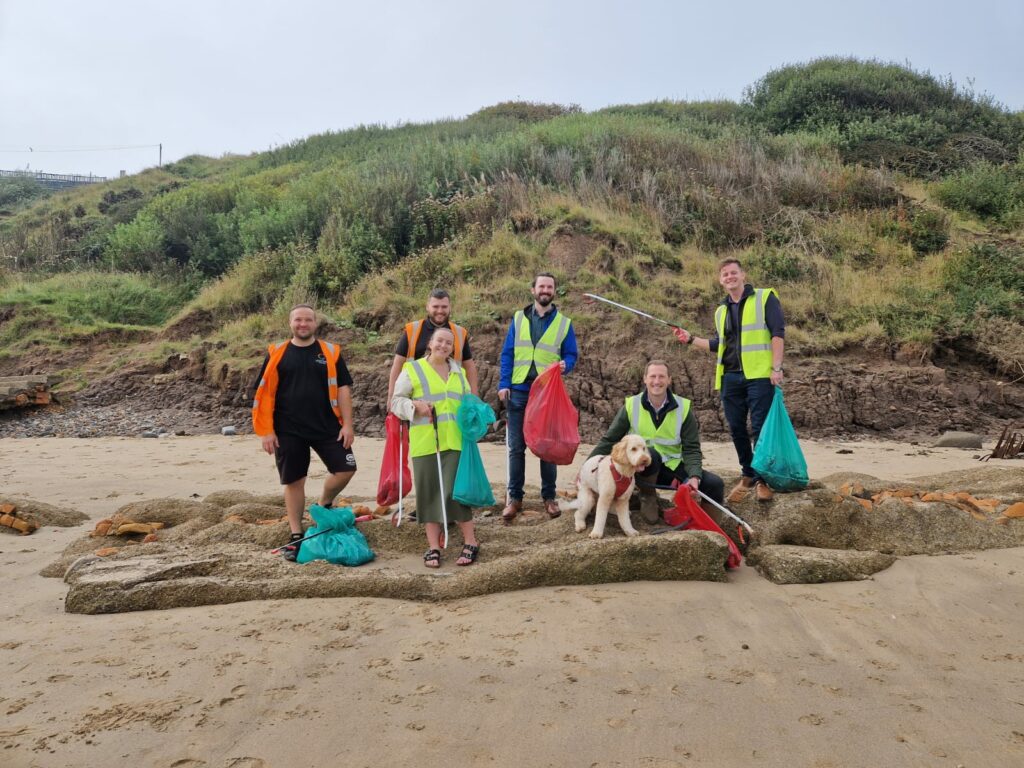 Macmillan Coffee Morning
On Wednesday the 27th of September the Cromwell team were spoilt for choice with the delicious delights on offer for the Macmillan Coffee Morning, with both our Alfreton and Sherburn sites hosting bake sales to raise money for the Macmillan Cancer Support Charity. Much like our beach clean, the Macmillan Coffee Morning is an event we have run for several years now, and this one may have been our tastiest yet. Staff across all departments generously baked and bought goods for our bake sale to raise money for the charity, with both sweet and savoury treats on offer, there was something for everyone to enjoy! We also had a number of games for staff to get involved in to help raise even more money for charity.
Alongside the annual 'Guess the number of sweets in the jar' competition, we also took inspiration from the Great British Bake Off and held a 'Best Bake' competition, pitching all the homemade goods against one another. With 11 homemade delights to choose from, there was strong competition, but in the end it was Finance Director, Michelle's Raspberry Cheesecake that took home the gold – winning her the status of the 2023 Star Baker. The goods were polished off by 3pm, with no food waste created and lots of money raised for Macmillan. After a full day of cake and scones, we raised an incredible £252.65 for the charity across both sites – our best result to date, which will go to life-changing support to the very worthy charity.
Next up!
As we wave goodbye to September it is nice to look back to the success of the 2 events, and look forward to our next – the annual LARAC Conference 2023! We hope to see many familiar faces there!