A unique set of circumstances have come together recently, resulting in scarcity of polyethylene (PE) and Polybutylene terephthalate (PBT) resins. These virgin materials are used in the manufacture of a range of widely used plastic products including clear food wrap, packaging films, PPE, recycling sacks, textile production. Significantly, PBT is used in compostable plastics, with ever increasing demand driven by environmental concerns, meaning it is even more important we make better use of resources.
Changes in consumer behaviour during the pandemic have exacerbated pressure on the availability of these polymer commodities. Initial panic buying and the continued growth in online shopping, alongside delivery speed expectations, have resulted in higher demand and rising transportation costs. We must continue to encourage reduction in use, reuse and recycling of valuable resources like clothing, food, and packaging, where safe and practical, to eliminate, or at least minimise waste.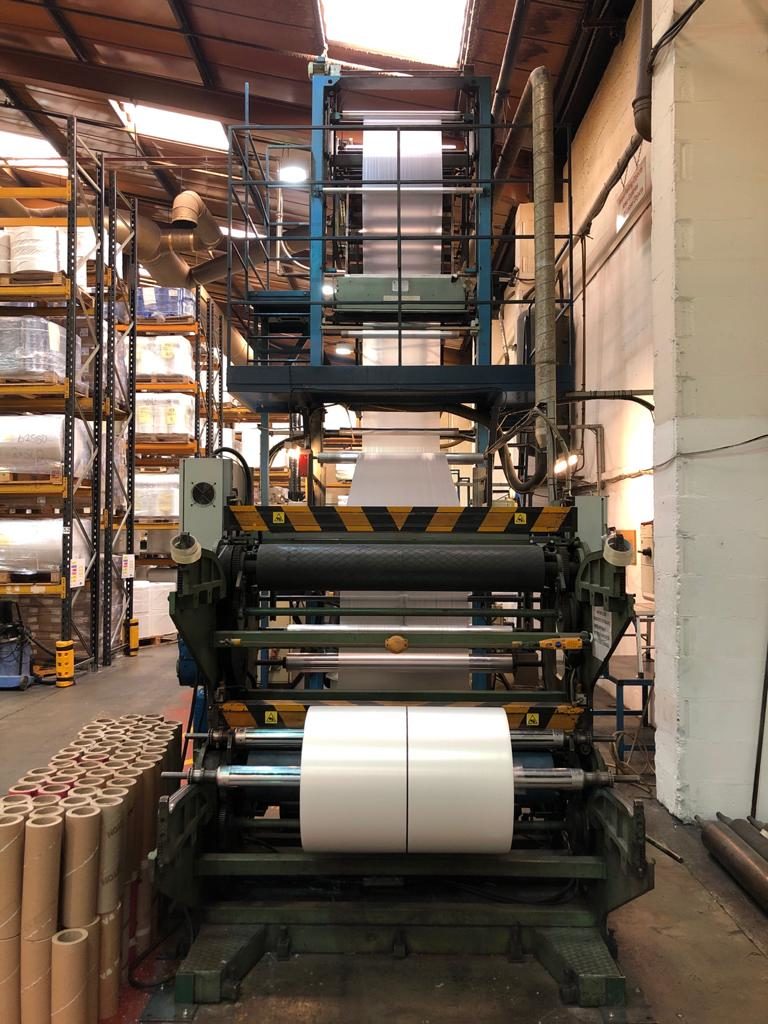 Polymer price data available from Plastics Information Europe shows prices continue to rise across the board. Periodically, issues such as a major hurricane or a serious plant fire can cause issues in the supply chain and affect cost. However, COVID-19 has resulted in long-term disruption to resin production and delivery, leading to stockpiling and high freight costs. In its price report published at the end of last year, it adds that alongside the pandemic, "fears of rising feedstock costs and turbulence due to Brexit have been voiced in some cases, which could drive up prices….which means that a realistic scenario would be of costs being passed on."
This scarcity of polymer material has caused issues for the entire plastics supply chain, and Cromwell Polythene has not been immune to these difficulties. We are working to minimise the impact to our customers as much as possible. We continue to invest in our UK recycling and production operations, to increase capacity for recycling and manufacture of products using high content recycled polythene, furthering our ambitions to stimulate the circular economy of resources.
Another way we save resources is through the Polythene Recovery Service we offer our customers. Recovered material is recycled at our CPR Manufacturing site, based in Derbyshire, and extruded into more film, increasing the recycled content of the factory's output. Benefits for customers include free collection of recyclable plastic packaging, reduction of waste disposal costs and regular reporting of packaging returns. This service saves virgin materials in line with the principles of the circular economy and reducing landfill.
Protecting resources
Studies have shown that switching to alternative materials other than plastic packaging would, in the majority of cases, lead to sustainability issues. These include higher energy and water use, increased CO2 emissions in production and transport (due to the extra weight of material), and, more often than not, an increase in food waste because other materials don't perform as well as plastic.
Using resources efficiently and combatting climate depends upon the engagement of everyone. That means reducing our dependence on finite resources, and at the same time not increasing our use of energy and emissions associated with heavier, more polluting alternatives.
For more tips and advice about better use of resources visit the Cromwell Literature Bank  on our website.