Recycle Week 2020 is fast approaching, now in its 17th year, this week is a celebration of recycling, organised by WRAP.
21-27 September is dedicated to Recycle Week, however – we as a business are always focusing on waste and recycling, and the processes behind the two. Cromwell Polythene are committed to supplying products for the capture and containment of waste and recyclables, that help make the world cleaner, greener, and more economical. Our impressive product range includes, waste and recycling sacks, compactor sacks and bin liners, PPE and more, which contain highest recycled content, that are recyclable, reusable, or compostable.
We are keen advocates of recycling, always encouraging the nation to recycle as much as we can. The media and other outlets are also keen to help improve recycling rates, and statistics show that they are improving. With more and more of us gaining a better understanding about recycling, we want to broaden this knowledge even further by helping your waste management methods go from good to GREAT!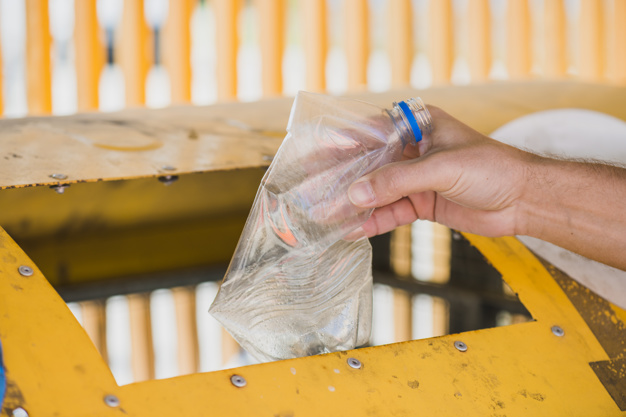 Crush / flatten your waste
Bottles, cans, cardboard and more can all be compressed before going into the recycling bins. This will help make more room in your waste receptacles, whilst also help to ease the pressure during recycling and reprocessing.
Remove windows, labels and stickers
This is especially importance for items that have 2 different material types. For example a paper / cardboard sandwich packet can have a plastic window or stickers – these 2 different material types must be separated before being discarded. Stickers and labels can also get stuck in the machine during the reprocessing of waste, which can damage the machinery and stop production.
Ensure the recyclables are clean
Cross contamination is a very common problem with waste recycling. Many times dirty items are placed into the recycling which then contaminates the rest of the batch and deems the entire bin unrecyclable. Which is why we was always ask people to thoroughly wash their items, especially ones which have contained any form food or liquid.
Separate your recycling 
Another form of waste contamination occurs when different materials haven't been separated effectively. For example mixing unrecyclable paper or plastics with recyclable ones. One wrong item could mean the difference between a correctly recyclable batch and one which is not processable.
Research
Whenever your are in doubt as to whether an item can be recycled, or which bin it belongs in – some simple research can clear up any queries. We would always advise that whenever you are unsure, do not simply assume and always check! An item in the wrong receptacle could make the entire batch unfit to be recycled due to contamination.
These few easy steps can help make the recycling process far more effective!