As Christmas fast approaches and we near the end of what has been a very unusual year, the normal festivities may be different this year – however christmas waste levels will remain the same, at a heightened level.
A survey carried out in 2018 found that UK households can produce up to 30% more waste during the festive period. Much of this increase in waste is paper/cardboard and food waste, these types of waste are the biggest culprits at Christmas, with other waste such as metal and plastic also on the rise.
It is obvious where this waste comes from, as presents are both packaged and then wrapped in cardboard and paper. The influx in food waste will result from the overindulging we are all guilty of over the Christmas period, or over purchasing due to unpredictable festive shop opening hours. With many of us also being at home over the Christmas period, we will inevitably produce more waste than if at school or work.
Knowing we will produce more waste over the festive season, may help us better prepare for it and even reduce it. Our waste can be easily managed, with pre-planning and good recycling.
Paper and card are said to be the material with the highest waste levels in December (and into early January). With presents being bought in cardboard packaging and then wrapped up as gifts in wrapping paper, it is no surprise that this material soars in terms of waste over Christmas. But paper and card are highly recyclable. Flatten your boxes, removing all labels, tape, staples and stickers before flattening the box and placing into the correct recycling bin. Wrapping paper can accompany this cardboard if it passes the 'Scrunch Test'. Laminated, glossed or glitter wrapping paper cannot be recycled, but untreated wrapping paper can. This is where pre-planning can help, try to avoid paper which is unrecyclable to ensure once it has been removed from the gifts, it can be recycled effectively.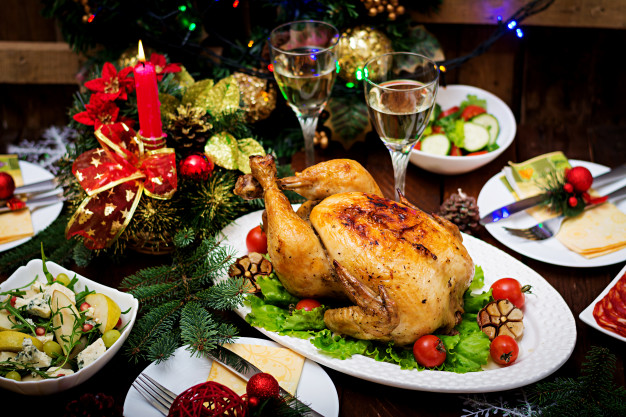 Pre-planning can also be adapted to our food purchasing. Food waste is a growing problem at Christmas, we over-purchase which leads to an excessive amount of food waste. Whilst we always encourage pre-planning when heading to the supermarkets, it is especially important at Christmas, as new deals and seasonal food offering can often draw us in. Make sure you only buy the necessities, and if you do have any leftovers, why not take them to a local food bank?
Christmas is a joyous time of year, and taking these small steps will help keep our planet clean and green.
Here are some Christmas waste facts:
1,315 tonnes of turkeys are thrown away as food waste each Christmas.
227,000 miles of wrapping paper was disposed of in 2018.
17.2 million sprouts get thrown away each year.
According to a 2017 study, 4.2 million Christmas Dinners were thrown away.
As stated in a WRAP study, 300,000 million tonnes of card gets used in UK households during the festive period – enough to cover the London Eye 50,000 times!
A 2m real Christmas tree will produce 16kg of carbon dioxide if sent to landfill.