Many of us are now becoming far more conscious about our waste and what happens to it, this is helping to increase recycling rates and good waste management. Local Authorities have cracked down on waste management, and have introduced clear segregated bins to help residents choose the best end-of-life solution for their waste. Whilst it is vital we understand the importance of good waste management and recycling, it is also imperative we understand which bag to choose to handle this waste.
Each waste type has its own 'end of life' conclusions, whether this is landfill, sent for recycling, or alternative treatment. One thing that all forms of waste have in common, is that it can all be captured, secured, and handled in a bag, sack or liner. Containing waste during disposal helps reduce the chances of litter and prevents hazards such as leakages or spillages which could cause accidents. Using the right bag not only contains the waste but can also help reduce waste contamination and increase recycling rates. But which bags are best for which types of waste?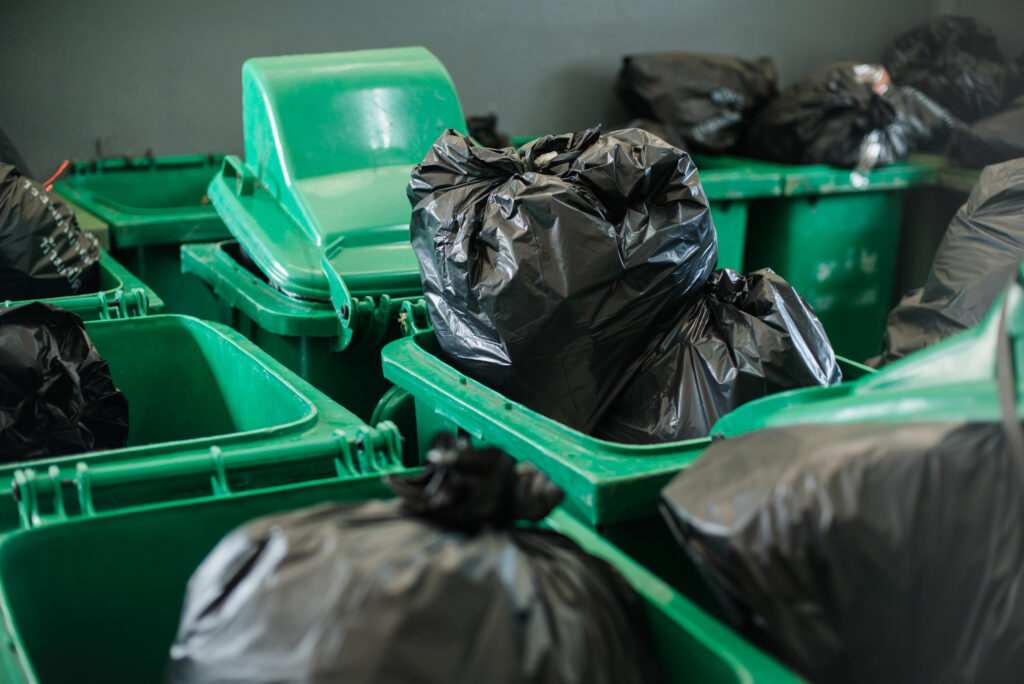 General Waste
Selecting the best bag for general waste is relatively broad, typically many people will choose a black refuse sack or wheelie liner. Whilst the colour of the bag doesn't really affect much, the capacity and thickness of the bag will need some consideration in terms of general waste. It is important you select a sack that will fully capture and contain the rubbish inside, the more waste you have – the heavier it will weigh, so choosing a larger capacity bag might need to be considered. When choosing the best bag for your general waste, select a bag that will withhold the weight within it. A bag which is too thin or weak can cause rips, tears and spillages – causing litter and increasing contamination likihood.
Recycled Waste
Similarly to general waste, the capacity of the bag is the main factor for recycled waste, so ensuring your sack is a suitable capacity is a must. However, unlike general waste, colour does play a factor in recycled debris. Often councils offer natural or clear liners for recycled trash, this helps them to identify any contamination in the bag, which could affect the recyclability of the contents. Many councils also opt for a printed sack for recycled waste – the print discloses information on what can / cannot be placed in this bag, they are also often branded with the local authorities' logo and contact information to help identify them easily.
Litter Waste
Litter picking bags have grown in popularity over the past few years, with more and more local authorities, organisations and charities supplying a range of sacks to keen litter pickers. Like the recycled sacks, these bags are usually printed, to indicate they are being used for litter picking – they are usually also a coloured sack, this helps them to be easily identifiable against potentially fly-tipped waste (usually found in black refuse sacks).
Food Waste
Compostable liners are the preferred and recommended choice for the capture and containment of food waste. This is because unlike its alternatives (paper and plastic), compostable liners provide the perfect balance of maximum security with minimal contamination. Compostable liners and sacks fully decompose within the normal 6-10 week composting cycle – if captured in a paper sack, the waste will take years to even begin to decompose.
Clinical Waste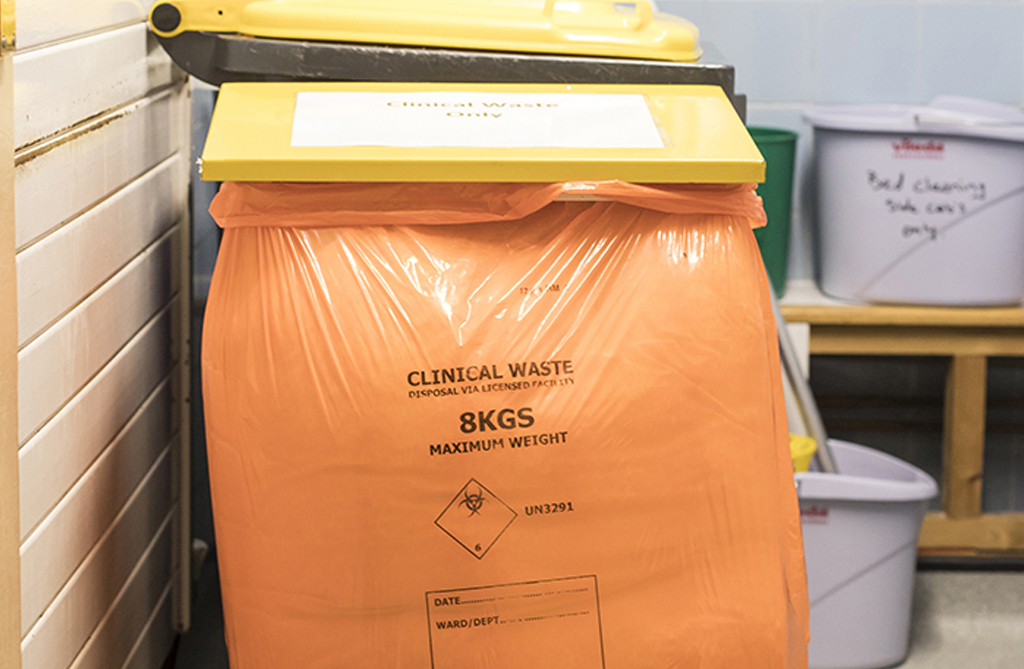 Clinical waste can take more forms, each requiring a specific treatment. Each waste stream can be identified by the colour of the bag used to capture and contain it. The waste type and bag it should be captured in is differentiated by a colour, typically these colours are orange, yellow and tiger-striped, but black and natural sacks are also used in clinical environments for less hazardous waste.
Orange Sacks capture infectious clinical waste
Yellow Sacks capture medicine, contaminated and infectious waste
Tiger stripe capture offensive waste
Black sacks are used for general and municipal waste
Natural is the ideal solution for mixed recycled.
View our 'Clinical Waste – Which Bag Is Best' blog for full details
Construction Waste
Many may think that standard refuse sacks are the ideal solution for construction waste, and whilst they do have their place, for the bulkier and heavier waste the better solution is a rubble sack. These are extra high strength/resistance sacks which are suitable for all types of hardcore, rubble and similar construction materials. They help to contain the waste, heavily reducing the chance of splits and tears from the weight or shape of the continents. Some waste needs specialist bags, this includes asbestos waste, which must be UN-accredited and appropriately handled.
All asbestos waste must be double-bagged, using an UN-approved bag with a CDG hazard sign and asbestos code information clearly visible as the primary sack. Once securely sealed, the red sack must be placed into the slightly larger clear bag before being sealed again.
Cromwell can help
Choosing the right bag for your waste will dramatically improve your waste management efforts and help with the disposal or recycling process. Cromwell can not only supply you with all of the above solutions but can help you find the best one for you and your waste. Our expert team can assist you with all your waste capture needs, helping you choose the best end-of-life solution.