Companies across the UK are experiencing supply chain issues. These issues have grown over time as numerous factors have compounded to seriously disrupt the supply of everything from computer chips into the automotive industry, to food and drink into hospitality.  In the UK, established brands such as Nandos, BP, McDonalds, and Iceland have all reported problems ranging from staff shortages, temporary site closures, and cancelled deliveries to limited availability of certain product lines.
As a national supplier, it will come as no surprise that these same pressures are also affecting Cromwell Polythene.  Whilst we are working hard to ensure continued availability, we also wish to keep our customers informed about the nature of some of the issues which are affecting supply chains, both globally and locally within the UK.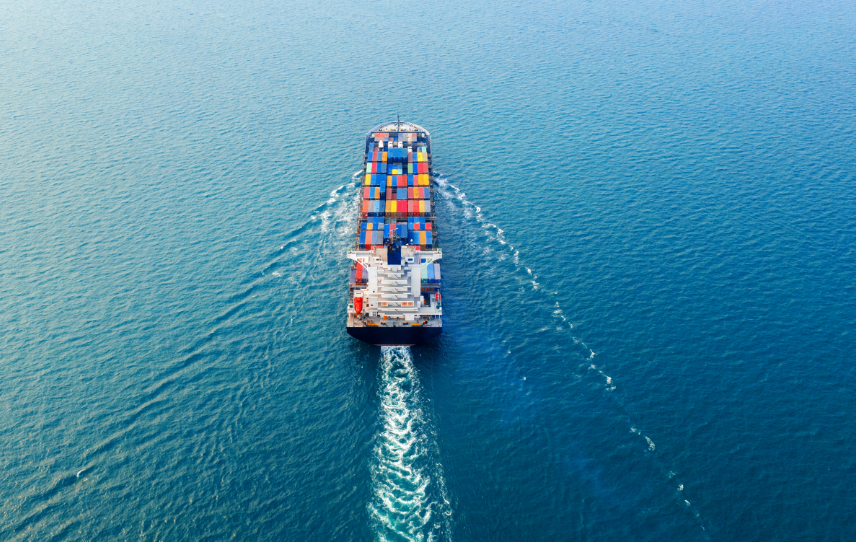 Suez Canal blockage
Earlier this year the Suez Canal in Egypt caused severe delivery delays after a container ship became blocked within the canal's access routes. Other vessels were stuck, waiting for rescue boats to free the 400m-long (1,312ft) ship, which was knocked off course by strong winds, blocking one of the world's busiest trade routes. This access point channels more than 12% of global trade, which all ceased when the ship blocked the path of other vessels in both directions halting over 3 million tonnes of cargo from passing through every hour. There were hundreds of ships stuck in a tailback, waiting to pass through the 193km canal. Even several days after the blockage was removed, the back-log continued and the impact of the delays are still being rectified today.
COVID-19 Impact on Ports
COVID-19 outbreaks continue to affect cargo handling, putting an extra strain on air, ocean, and rail transportation due to staffing issues and container shortages.
Ningbo-Zhousha port, the world's third-busiest cargo port in China is currently handling huge backlogs and delays. Services were halted at a key terminal after workers tested positive with the Delta variant of Covid-19. The Meishan terminal handles a fifth of the freight volume at Ningbo-Zhoushan Port and the hold-up forced the rerouting of ships to alternative Chinese ports. Similar scenarios have played out across other major ports within China, and across the world.  This has produced huge local setbacks, delays, and back-logs which are compounded and causing a ripple effect which is being felt globally
With port terminals being closed or operating at reduced capacity and ships being rerouted, port rolls are becoming more and more frequent. "Port roll" is the term used to describe the practice of containers being left at an alternative port destination due to congestion and delays. This often happens because shipping routes have strict deadlines and delivering cargo at another less congested port helps to alleviate time pressures. Unfortunately, 'rolled' containers then require additional transport arrangements to be made to get them to their intended destination, which is time consuming and costly.
This is causing another issue whereby lots of empty and therefore available containers, are effectively removed from circulation because they are not where they are needed. This widens the gap between supply and demand, creating soaring prices and longer wait times. The cost of shipping from China and South East Asia has already hit a record high, according to the Freightos Baltic global container freight index. The rush by carriers to increase container capacity to meet record volumes coming from Asia has led to a new record being set for the total containership capacity ordered in a single year.
Driver Staff Shortages
Many companies are currently experiencing staff shortages because of employee self-isolation and COVID outbreak levels. The 'Pingdemic' has severely affected staffing levels across all sectors, with HGV and delivery driver roles being hit particularly hard. Driver shortages have led to delivery guarantees dropping from 80% last year to just 40%.
Brexit has also impacted many transport jobs. The BBC stated that there is evidence of HGV driver shortages across Europe, but the UK has been among the hardest hit by the problem. This is assumed to be because many European drivers have returned to their home countries and subsequently sought work elsewhere[JW1] . The BBC also highlighted some staggering statistics that put the challenge that lies ahead into perspective; for example, they illustrated that large portions of HGV vacancies are taking over 8 weeks to fill.
The government has slightly relaxed the Drivers' Hours rules, which means drivers will be able to increase their daily driving limit from nine hours to 11 hours twice a week. This temporary extension to driving hours, initially planned to run for only four weeks until 8th August, has now been extended to 3rd October. This however has been criticised over concerns that the easing compromises safety standards and the industry.
Some companies are taking matters into their own hands and offering incentives to help encourage applicants. Tesco is offering drivers a £1,000 joining bonus and Waitrose has given its drivers a pay rise of around £2 an hour while new qualified drivers will receive a "welcome payment" of £1,000.
Summary
It is hard to specify a timescale for when the issues are likely to be resolved, and when normality will resume, though Hapag-Lloyd chief executive Rolf Habben Jansen said in a recent statement that "We currently expect the market situation only to ease in the first quarter of 2022 at the earliest".
Our team is working hard on mitigating the effects of these problems wherever we can; extending our forecasting to look further ahead, drawing on our own manufacturing capabilities as well as our established global network of factories and supply partners.
Please talk to your account managers if you have any queries about your order. Thank you for your patience and understanding.