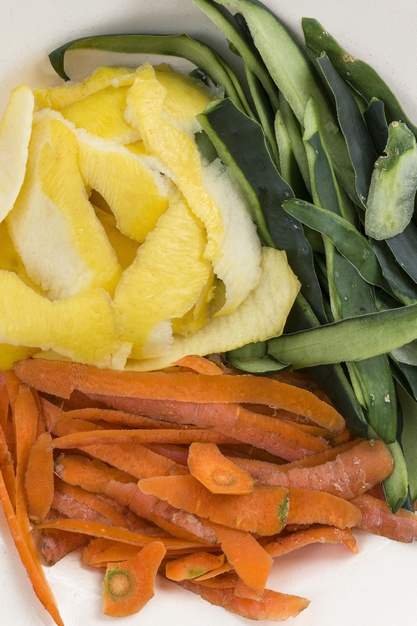 Food waste. should never be an afterthought. As I have previously noted on this blog, good intentions in healthcare don't sort waste, and there is a clear challenge to improve segregation rates when it comes to hazardous and non-hazardous wastes across the healthcare sector.
The proper use of colour-coded bin liners for different grades of hazardous waste is clearly at the front line of this issue – after all, poor segregation will lead to increased costs of disposal (particularly if yellow UN sacks are misused, and items that don't need to be sent for incineration are still collected and disposed of in this way).
Challenge the caterers
At the same time, food waste in hospitals should not be forgotten. Managers at healthcare facilities should be challenging their catering partners to demonstrate effective food waste recovery strategies, and there is some excellent advice and guidance available to help them do this.
The Waste and Resources Action Programme (WRAP) has not only helped to deliver pilot food waste reduction projects in hospitals, but has also produced a food waste prevention toolkit to help hospitals and other healthcare facilities come up with efficient strategies to tackle this issue. The document provides guidance on:
Measuring waste and determining how much this costs the hospital
Identifying the root causes of wastage and opportunities to reduce it and the associated costs
Prioritising actions and improvements to food provision
How catering, nursing and dietetic staff can work collectively to make these improvements
Award-winning schemes
Here at Cromwell Polythene, we help a range of facilities and local councils to manage and improve food waste collections, including supporting Rochdale Borough Council's award-winning food waste management plan.
We produce a range of compostable caddy liners in a range of sizes that can support food waste management strategies. Manufactured from bio-plastic, using starch or lactide-based derivatives of plant sources, these products are fully compliant with the European composting standard, which requires more than 90% of the plastic mass to convert into biomass, CO2 and water, with no harmful residue.
While healthcare facility managers are understandably stretched, and waste management may not be at the top of their priority list amid challenging austerity budgets, the fact is that food waste prevention offers a real opportunity for hospitals to make financial and environmental savings, and improve the catering service they provide to patients at the same time.
Partner to tackle food waste
This issue is also an opportunity for healthcare catering companies to demonstrate their value and provide a real partnership with the facilities they service.
By promoting food waste segregation and collections at a facility they service, catering companies can bring both environmental and financial benefits to their clients. Most companies, even small- to medium-sized operations, have sustainability goals, and if as their contractor you demonstrate a similar commitment, this can only serve to help your business relationship too.
Catering companies and their clients could even work together on waste segregation targets as part of a zero waste-to-landfill goal. This type of partnership approach can help both parties reach sustainability goals, and boosts the reputational status of the catering business as a champion of best practice. Become the partner of choice for your clients by taking the initiative.